Resources from School Psychologist Dr. John Seaman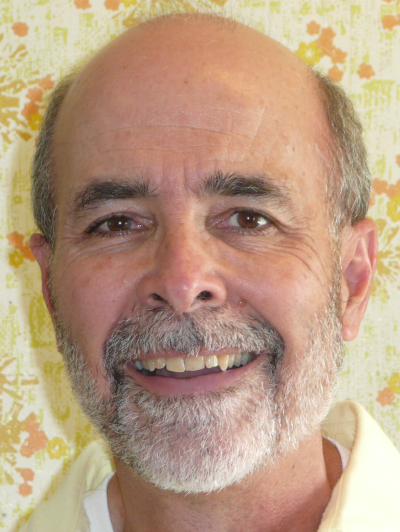 This page provides links to free resources for school practitioners created by Dr. John Seaman.
Dr. Seaman served as school psychologist in the Salt Lake City area for 36 years before retiring. He earned Bachelors and Masters Degrees from Arizona State University and a Doctoral Degree in Educational Psychology from The University of Utah. Dr. Seaman is also an Adjunct Professor of Psychology at Salt Lake Community College. Fishing, gardening, and reading occupy his free time. John and his wife Kathy are the parents of three sons and have three grandchildren.
You can access Dr. Seaman's resources from the Internet Archive using the links below. You can email Dr. Seaman at: jkseaman365@gmail.com
Resource
Terms of Use
PEOPLE SMART: Social Skills Elementary Revised (Grades 3-4) (Microsoft Word Format): Social Skills Elementary Revised is a story based, direct instruction curriculum that teaches a variety of critical social skills in the elementary classroom. Skills are divided into relationship building skills and coping skills. Each skill is introduced by a story dilemma that captures student attention. Role playing is used in the class to practice the skill and homework activities enhance generalization. While written for regular classroom presentation, the program is easily adapted to meet the needs of special populations.



PEOPLE SMART: Social Skills Elementary Revised (Grades 3-4)

by John Seaman is licensed under a Creative Commons Attribution-NonCommercial 4.0 International License.
PEOPLE SMART: Social Skills Junior High (Middle School) (Microsoft Word Format): Social Skills Junior High is a direct instruction social skills development curriculum that teaches a variety of critical skills to middle school students. Skills are divided into two categories: relationship building skills and coping skills. Stories are presented to elicit student interest and involvement. Students also complete stories using the skills taught. Homework activities support skill generalization. The curriculum is written for presentation in regular classroom settings (e.g., English Class) but can be easily modified for presentation to special populations.



PEOPLE SMART: Social Skills Junior High (Middle School)

by John Seaman is licensed under a Creative Commons Attribution-NonCommercial 4.0 International License.
Teaching Kids to Learn Study Skills Curriculum (PDF Format): Teaching Kids to Learn is an integrated study skills curriculum designed for presentation is grades 5 - 7. Eight critical study skills are taught: listening strategies, organizational skills, note taking from a lecture, noting taking when reading, memory strategies (ten specific mnemonic devices), organizing homework, and resisting peer pressure to talk in class or avoid homework. Story based dilemmas read to students elicit student interest and serve as starting points to introduce specific study methods. Homework activities are assigned to practice skill use and promote generalization. Posters describing each study skill are provided. While Teaching Kids to Learn is written for presentation in regular classroom settings, the material can readily be modified for presentation to special populations.



Teaching Kids to Learn Study Skills Curriculum

by John Seaman is licensed under a Creative Commons Attribution-NonCommercial 4.0 International License.
Cognitive And Academic Interventions (Microsoft Word Format): Cognitive and Academic Interventions is a compendium of accommodations and instructional interventions to address processing deficits and specific academic skill deficits of students in all grades. Processing deficits are taken from Cattell-Horn-Carroll Theory and are: long term retrieval deficits, short term memory deficits, processing speed deficits, auditory processing and phonemic awareness deficits, visual spatial thinking deficits, comprehension/knowledge and language deficits and fluid reasoning deficits. Accommodations and instructional interventions are presented for the following academic deficits: basic reading skills, reading comprehension, spelling, basic math, math reasoning, penmanship and copying fluency. In addition, nineteen research validated academic interventions are described.



Cognitive And Academic Interventions Handout

by John Seaman is licensed under a Creative Commons Attribution-NonCommercial 4.0 International License.